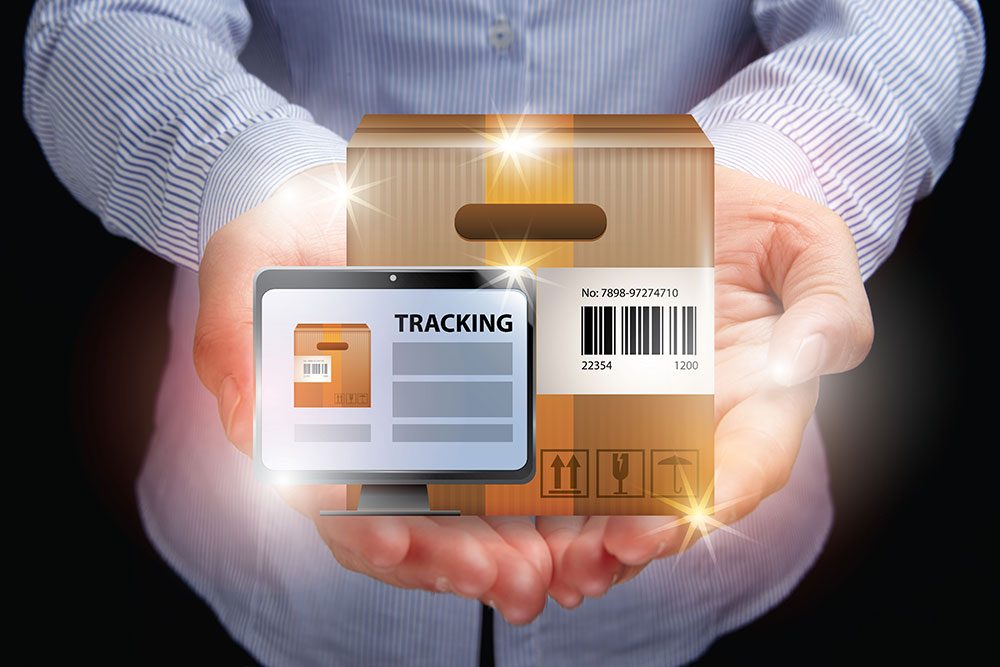 Founded in 2015, by Chris Halsema, after seeing the difficulties and costs associated with implementing automated communication tools (especially in healthcare).
That's when ShippingWonder and nuiloa (our sister brand) were born—a prototype of the technology was developed—which included front-end software and a Voice, SMS, and email gateways.
Nowadays, both customers and suppliers want to be updated and reminded at their convenience and pace. People seek better ways to communicate with providers and vendors, so they can make informed and timely decisions.
To accomplish that, service-providers must decrease communication barriers. Because, consumers feel interactions are cold, disengaging—like they speak a foreign language.
And that's the main idea behind ShippingWonder. . .
Truth is, most communication tasks are very repetitive and mundane not well suited for human labor:
KPMG advocates a large scope of RPA use for the whole of a hospital's revenue cycle, because of the suitability of automation for structured data, with specified parameter sets. The revenue cycle includes administrative and clinical functions necessary for the management of patients' accounts, from preregistration to bill payment.
Functions of the revenue cycle such as new patient appointment requests, patient pre-arrival, and arrival, or claim denials are particularly well suited for automation.
Just think about how costly errors like faulty data entries can be! So then why not go for an error-free partner, like RPA promises to be?
More, RPA can facilitate compliance with the large number of healthcare regulations, which is vital when dealing with claims denials.
Tasks incorporating multiple solutions such as patients scheduling, claims evaluation, administration, and management, or clinical documentation can be error-free and fast if performed by bots.
As a consequence, the re-processing costs might be stamped out, which would decrease the overall costs of healthcare
What are the most important customer and market needs?
1. Greatly reduce AR days
2. Increase revenue and profit per patient
3. Improve Patient Experience
4. Improve Patient Satisfaction
5. Reduce cost per patient
6. Increase profit per patient
7. Improve patient access experience
8. Reduce patient access cost
9. Reduce the time between when a service is rendered and payment received
10. Reduce coding and fee collection cost
11. Maximize reimbursement by taking advantage of all programs
12. Eliminate errors
What is the unique Approach for addressing this need?
1. Integrated Robotic Communication and Process automation
2. Access, Clinical, Rev Cycle maximization.
3. Automate all contact points for:
I. Patients, Providers, Payors, Guarantors, Vendors, Networks
II. Contains the following 3 components?
A. Robots (attended and unattended task execution)
B. Robot Manager (control room)
C. Robot Trainer (unique business process configuration)
That's why our first app focused on the need for an inexpensive, easy to deploy, self-service Patient notification app with an integrated A.I. assistant.
nuiloa is an integrated solution that helps healthcare providers communicate with their patients, providers, and payors through AI-enabled secure chat, voice, and APIs to improve patient experience and outcomes.
Common questions can be answered automatically, without human intervention. Healthcare providers can capture patient data with interactive forms, automate the scheduling process, and refer patients to specialists. It is HIPAA compliant.
Provides no-fuss communication tools via text messaging and secure voice. Stay connected without tricky patient portals or third-party apps
Scheduling – Reduce cancellation and no-show rates, fill your appointment schedule, and increase patient response with Intelligent Scheduling
Referral Management – specialty clinics can automate referral outreach and prompt patients to self-schedule via call or text. That means your staff will never play phone tag to schedule a stack of referrals again
Feedback & Reputation Management – Make the most out of your real-time patient feedback from detractors, while driving your best promoters online to leave fresh, glowing reviews.
Smart Conversations – Send the right message to the right set of patients at any time. Maximize patient outcomes with interactive clinical messaging.
Managed Care Call Center – Empower users to communicate with Patients, Payors, Providers, Staff, and others without leaving Epic Hyperspace.
Bots are computer programs that are automated to simulate human-like tasks. Although physicians may wish that they could contact each of their patients daily, it would be an impossible undertaking for most.
An  Intelligent SMS bot could make daily contact possible by automating it, potentially improving patient education and engagement before and after the procedures.
Standard SMS has been previously reported to be an effective means for delivering timely information, increasing patient compliance and outcomes (medication adherence, decrease in surgical infections with antiseptic showers), and reaching a socioeconomically diverse patient population.
More benefits may be seen with an SMS bot due to its automated capabilities. 

How ShippingWonder is Revolutionizing Tracking